Ankara style is one trend that will never go away. Ankara is a colorful African print that people from all over the world have come to embrace. Just a little addition of an Ankara piece to a cloth makes that product to be known as "African". Here are some of the trendiest latest Ankara styles that you should try this year.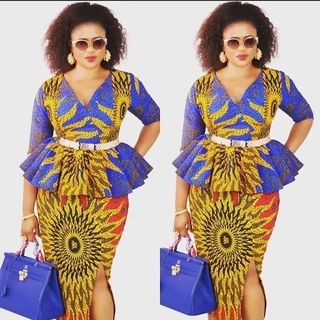 Source: Maboplus
Ankara material is one hundred percent cotton with very attractive, colorful patterns that are made using a dyeing method called batik. It has a kind of style that just wins Africans heart. As much as the Ankara personality may stand out, in reality, one has to really put a lot of thinking into this particular style in order to stand out from the popular "kitenge". The balance in the style is supposed to be classy, tasteful, a little bit chic, and respectful, all at the same time.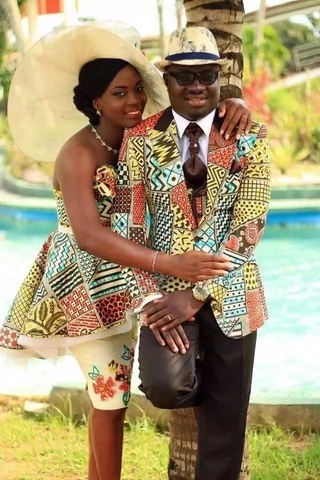 Source: Jiji Blog
Ankara fashion can be styled down to fit any place or event. This ranges from; church, wedding, work, red carpet, date, and anything you might think of. Let us just say that if westernized clothes never reached Africa, Ankara would have had Africans perfectly covered. Ankara fashion continues to undergo everyday improvement as many African, and even international designers have striven to make it better. It has evolved from being a traditional, free or relaxing outfit to a fitting, sophisticated, modern style. It has also qualified to be showcased in international runways like in the London Fashion Week.
Trendy Ankara styles for women
Some of the latest Ankara styles for ladies include:
This is just a modern way of dressing Ankara.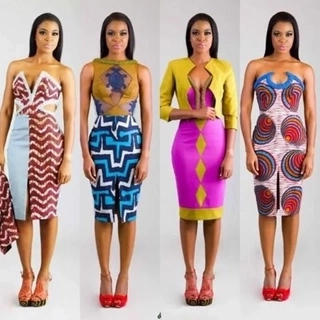 Source: Answers Africa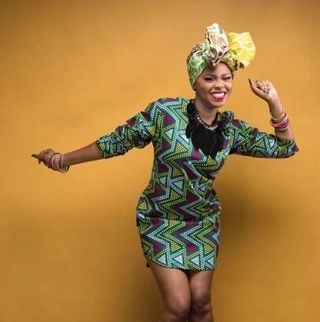 Source: Ankara Styles
Kimono is a robe-like garment originating from Japan. Ankara designers have not been left behind in embracing this globally worn attire.Check out: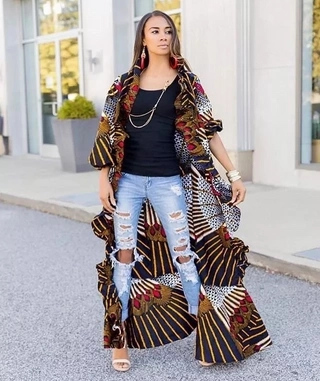 Source: Pinterest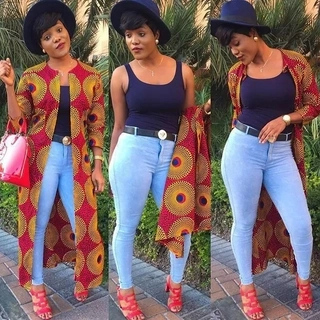 Source: FabWoman
This is just a perfect, decent style. You can decide to go for a maxi skirt with a cut or one that does not have a cut.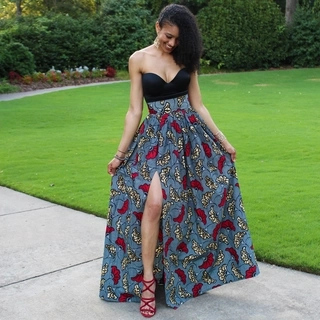 Source: Jis Bèl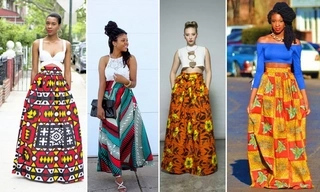 Source: WomanNG
1) Ankara styles for couples
Ankara has been used to express love among couples. It has also been used as a sign of identification among couples, for instance, if you see a male and a female wearing same fabric of Ankara, the conclusion is that they are in a relationship. At an event, when couples wear the same Ankara outfit, it just shows that they have a strong bond towards each other and not afraid to show the whole world.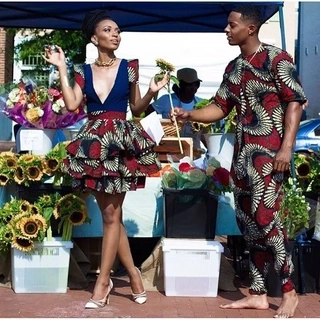 Source: Outfit Trends
Ankara style for couples has built up recently which has been embraced internationally. Nigerians have really adopted the couple style faster than other African countries, and Kenyan couples are also following suit. The style is quite popular among young couples who want to share openly with the world that they love each other.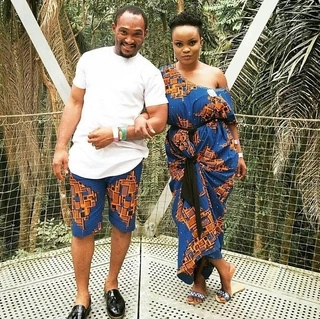 Source: Manly
They say a photo speaks a thousand words. Ankara style can be for couples who are going to parties like weddings and red carpet events. For such couples, everyone is bound to read in between the lines of how much in love you both are.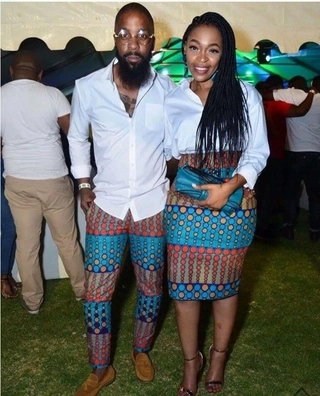 Source: Pinterest
Dressing in a matching outfit, ultimately, attracts positive vibes among couples.
2) Latest Ankara styles for teenagers
When Ankara style started, it was mainly a style for the old. As a matter of fact "kitenge" was the word being used and automatically you would know that it is a fashion for the mature. But this has evolved over the years and now it is a style for everyone. You will hardly miss anyone with Ankara in their closet. With celebrities such as Kim Kardashian and Beyoncé embracing Ankara, hence teenagers have come to embrace it too.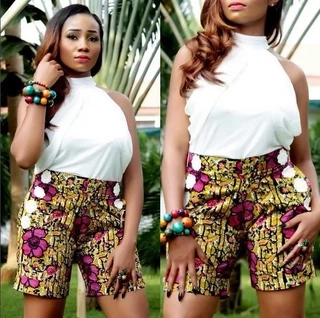 Source: YangaMarket
Teenagers can also dress Ankara in a formal way that can work for classy parties, engagement parties, and even weddings. They can pair an Ankara pencil skirt with a fitting body suit or lace material top which is strapless.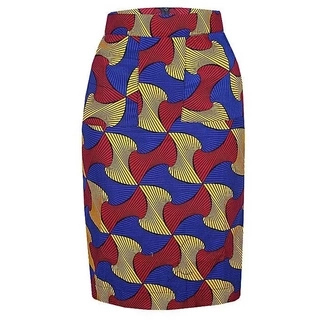 source: Jumia
With the rise of the red carpet look among teenagers, they can also wear long gowns that have a long tail. This can be won for classy occasions like dinner and weddings. To break the monotony of Ankara, teenagers can add a luxurious material to their outfits like chiffon or silk.
Source: LifeStyle Nigeria
Ankara cropped tops have also been trending among teenagers as they pair up with unfinished denim jeans. They can also add a choker for even a trendier look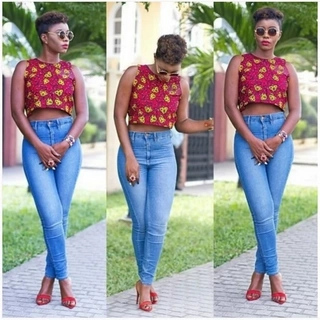 Source: Fashion Style Nigeria
Curvy teenagers can also not be left behind. They can totally rock a well-fitting pencil skirt with a loose top, this will totally tone the down and balance their body.
For parties, concerts and just a toned-down look, a teenager can go for an A-short dress or a short pairing it with flat shoes.
For a date or formal event, Ankara pants and a matching cropped top can really go well with strappy shoes and a small clutch bag.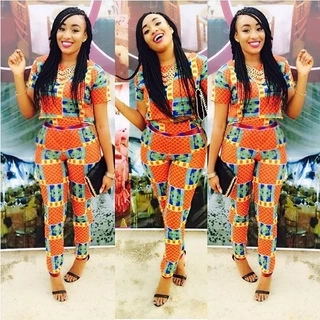 Source: Pinterest
Since teenager's love having fun with outfits, an Ankara gown for a prom night can make them stand out. This can be paired with a unique modern neck piece and studs to make it even better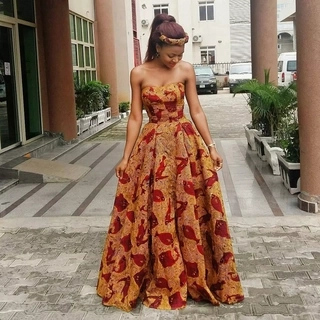 Source: Pinterest
The Ankara jacket has also gained its popularity among teenagers, as it can transform an outfit from boring or casual. Beyoncé wearing Ankara jackets in her music videos even made them more popular among the young people.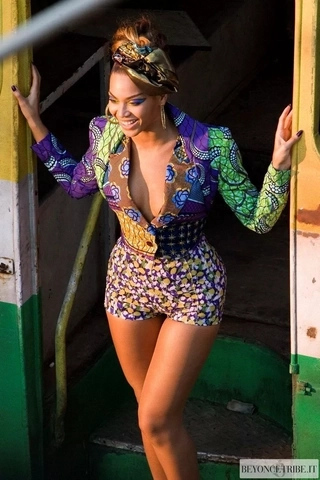 Source: Pinterest
Men are no longer wearing boring outfits. As a matter of fact, with an Ankara outfit, men are admired and viewed with style. They can range from a casual outfit to a semi-formal one. Celebrities from all over the world have been spotted wearing Ankara suits and shirts. Street style for men is coming out strongly and it's being defined by Ankara.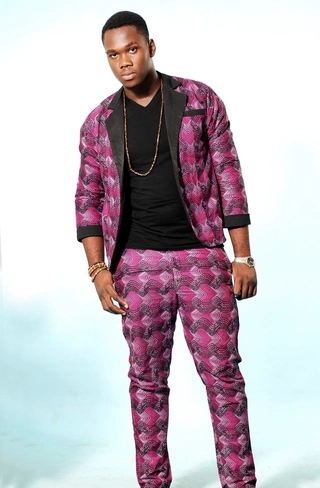 Source: Pinterest
Ankara style for men is slightly different from that of women. Most men will pair Ankara with pieces of European classics. For a casual look, guys can pair Ankara pants and a shirt.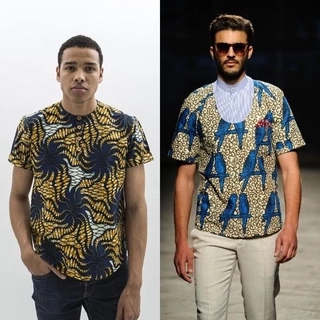 Source: Ankara Styles
For an official look, guys can still enjoy a smarter look and Ankara will turn the outfit to be super stylish. One can wear an Ankara tie, belt, and buttons. The secret is to do full suits and minimize on Ankara pieces for a formal look.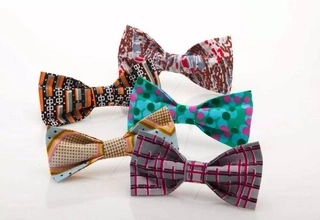 Source: Yelp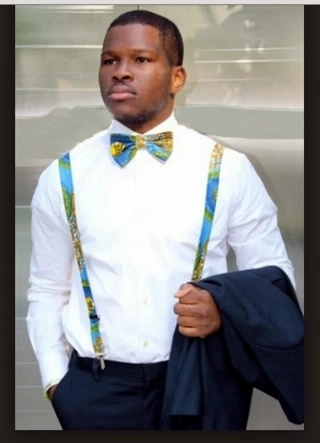 Source: The Ankara Fantasy
For a casual look, an Ankara long jacket with denim jeans will definitely make a man look very stylish.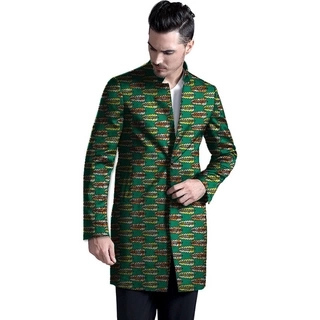 Source: Ali Express
Celebrities like Jidenna have really embraced the Ankara outfit and have made it a really classic man outfit. You can wear an official shirt that has Ankara prints and a pair of plain color pants and slipper shoes.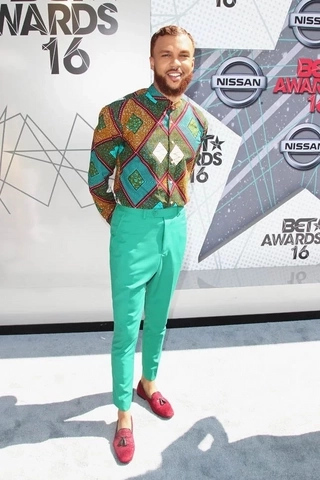 Source: Pinterest
For a hot date, one can still rock a gentleman's look with different Ankara pieces and boots. For formal events and parties, guys look absolutely stunning with Ankara jackets. These can be paired with a simple shirt and pair of jeans or even with Ankara pants.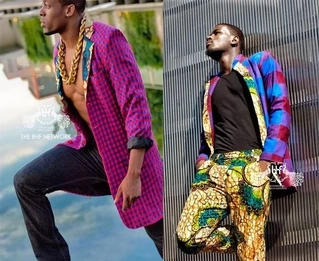 Source: Ankara Styles
For teenagers, an Ankara shirt paired with a short is an over-the-top look. It makes one look like a model.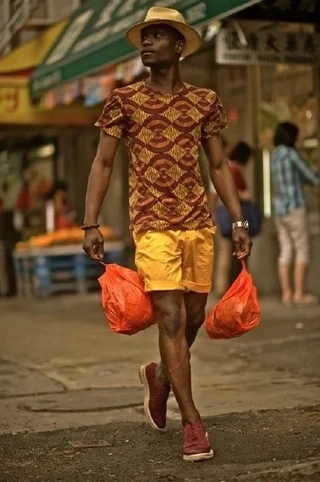 Source: LifeStyle Nigeria
Ankara hoods are one of the casual styles that even guys who fear colors can still embrace since it is so masculine. This is perfect for a street style and for an everyday look.
Ankara fashion for men cannot be complete without mentioning the Dashiki style. Dashiki has been embraced all over Africa. It is perfect for church, concerts, patriotic events, e.t.c. Its light fabric makes it perfect for summer. This style has also been hugely embraced in weddings. Its simplicity just makes the guy look very cool in it. You can pair it up with denim, sunglasses, and a modern watch.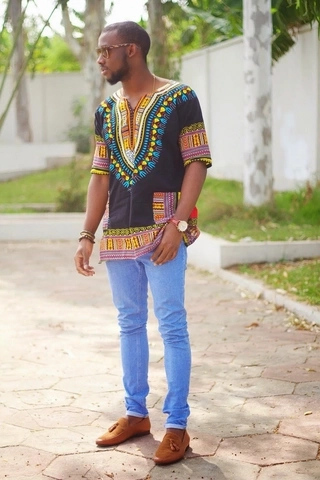 Source: larisalefleur
Ankara has gained its popularity among women. In fact, women have been the original wearers of Ankara.Ankara has been known to show how classy a woman is and it will even tell you their level of style, with West African women being the main people who have hugely embraced Ankara. Ankara has that queen feeling that makes a woman feel like royalty.
Modern Ankara fashion just makes a woman be able to express herself fully in their own style and be attractive at the same time
What women should know about 2018 fashion is that ;
A bright red Ankara color will create a classy, self-confidence. Others like burgundy and scarlet can also work perfectly.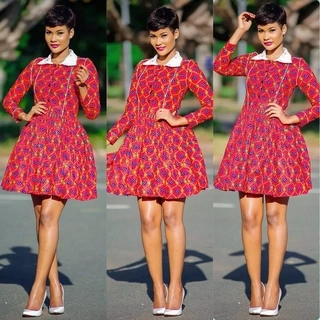 Source: Branded Girls
Ankara fabric that has shades of precious stones like emeralds and ruby, sapphire, turquoise are very popular for 2018.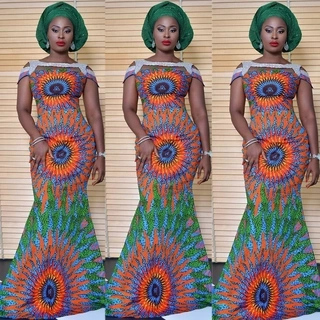 Source: YouTube
Shades of blue in Ankara also create a perfect woman image, it gives them a superwoman kind of look.
Ankara style is no longer for old people or a particular figure, you can customize the style to fit your age, style, and the type of event.
Ankara can create a perfect evening dress when combined with rich bright color to create a simple style.
V-neckline is perfect for curvy women.
To accentuate your physique with Ankara, tight-fitting clothes will turn out perfect
Knee length dresses are perfect for tall girls, short women should make their dress below the knees since it creates an illusion of long legs
High waist dress can hide your tummy
In 2018, women should know that they have a variety of bold colors to choose from that can be chosen nicely to emphasize their figure and also help them express their personality.
A matching skirt and blouse can also be a perfect style for a woman. One can change the blouse to create different styles as long as the blouse color and the Ankara outfit creates a harmonious look.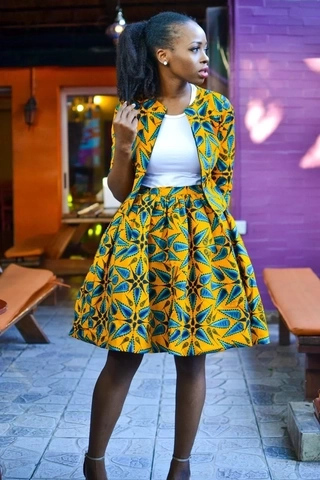 Source: Pinterest
One can also look absolutely formal and official with Ankara style. Just make the Ankara skirt look simple.
Another unique perfect style for 2018 is the two-in-one skirt. This a perfect outfit can be transformed from a simple formal outfit to an event. I will highly recommend it for a Friday when you have to go to work and later, a casual event.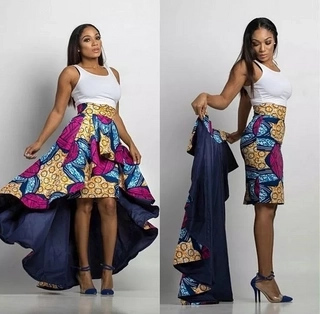 Source: Pinterest
What's a woman's wardrobe without a long Ankara dress? It's just a must-have dress. It's so feminine and it creates an ageless, classic look. Women look flawless and happy in long, maxi dresses.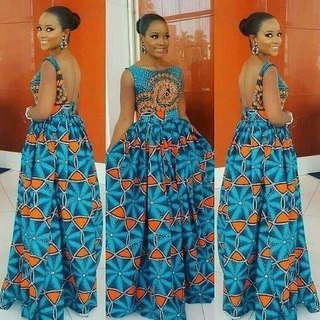 Source: Afrikrea
A maxi dress totally fits every kind of body shapes. Any lady can totally rock a maxi dress depending on the style of the maxi and the fitting.A maxi dress with an overstated waist is perfect for curvy women. It can be paired with high-heeled shoes to create a strong charming look. Placing a narrow belt around the waist also creates an emphasis on a thin waist.
One thing women should take into account is their individual characteristics and their body type. You should not copy another woman's style to inspire your outfit.
We all just love the Ankara style because you cannot run out of style with it. For a casual weekend, Ankara style can really top up your game.
A long jacket and a short can really work wonders. This can be paired with strappy heels.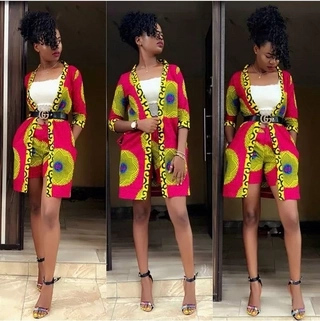 Source: Pinterest
A free flare gown can also be a perfect dress for any type of woman, though it is highly recommended for a pregnant woman. These are asymmetric dresses, perfect for all kind of curves. It can be for slender, middle size and plus sized women.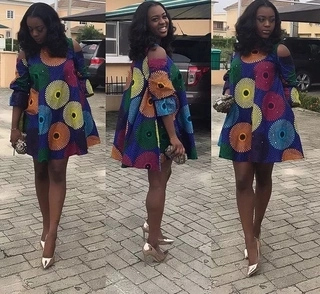 Source: Pinterest
Asymmetrical dress or skirt is just an all-time favorite. This also is a 2018 trend that is casual but classy at the same time. If paired with high-heeled shoes, it will turn out to be a clean well thought outfit.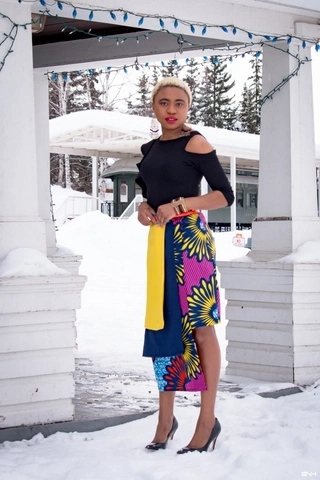 Source: La Passion Voutee
The asymmetric top is also good-to-go for a casual weekend. These can be perfect from a hangout with friends, party, wedding or even a date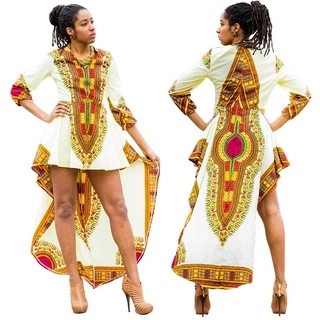 Source: DHgate
A loose fitting Ankara dress is also a number one must-have dress,especially, for curvy or pregnant women. This outfit is perfect for women who don't want so much attention on their figure and simply want to experience freedom with their dressing.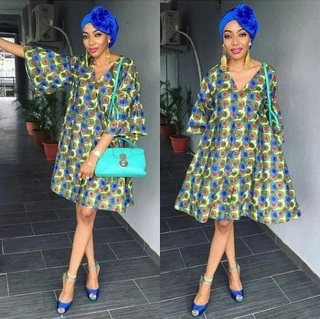 Source: Jiji Blog
With the trending of peplum tops, this can be a go-to look when paired up with a pencil skirt or trousers.
Cropped tops and flare skirts are one of the bomb 2018 styles. It is casual, simple and comes with some confidence. Side pockets simply make it a very stylish outfit. The skirt and top do not have to be matching; you can play around with different Ankara pieces and you are good to go.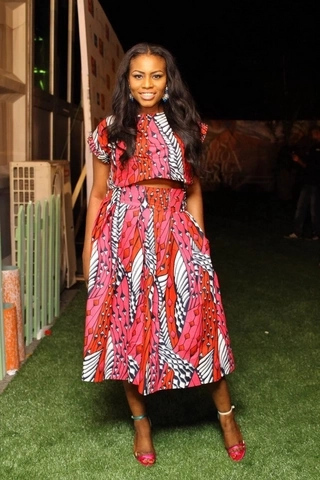 Source: FashionGHANA
With a freedom-based kind of style for 2018 women, the circle flared-skirt with colors is here to stay. It makes women very fashionable, and a bright or dark top can work magic for your outfit.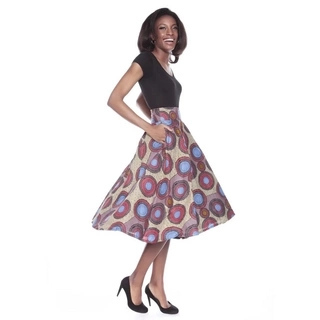 Source: Etsy
What is a perfect casual weekend or holiday outfit without jeans? Ankara can look super chic in a cropped top or open shoulder. The outfit is great if you are going for a walk with a friend or even an event.
If you fear to experiment Ankara, then this is the easiest style that you can start with. To show that you have a good taste and your style is well thought then march the colors of your blouse with a skirt.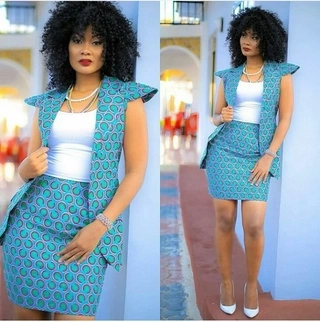 Source: Judy Kaze Blog
Lace Ankara design has always been a trendy style that does not seem to fade anytime soon. This can be creatively made from jumpsuit, skirt, long gowns, ball gowns and. Lace can be played around with to make a fashion statement. Ankara lace style is here to stay!
Ankara lace design can create a fashionable statement when attending events. This can be paired up with a small clutch bag and a long wavy hair style.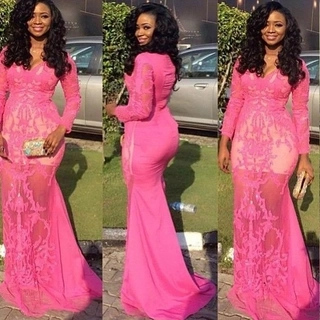 Source: aliexpress
Or even it can be paired with a plain head gear with a modern neck piece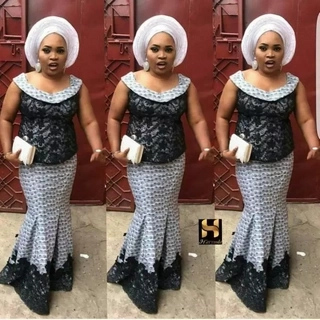 Source: celebrities photos – Tumblr
For an even a more stunning, elegant look, a plain lace Ankara can go well with neatly tied hair.
For a formal look, Ankara lace style can still work. One can pair an Ankara pencil skirt with a lace top and high heels.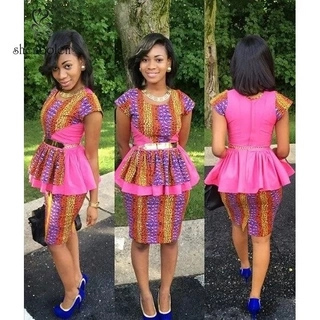 Source: alibaba
The Ankara lace style can be perfect for a unique chic style for a wedding or party. With a vibrant color like yellow and a small clutch bag and a head gear, you can really stand out from the rest. Cord lace is an also a unique Ankara piece of material that can be for both casual and festive style. One can choose skirt and blouse or go for a gorgeous look.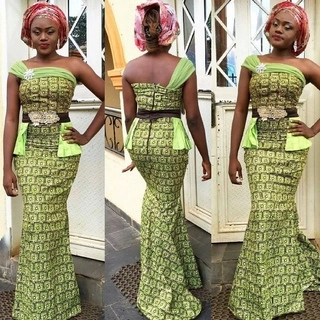 Source: Fashion Qe
For a bright soft color, one can do green and pink and wrap it up with a head gear and it will be a perfect look for weddings, red carpet, events and so on. A small patch of Ankara can brighten a cord lace gown and make it a high fashion out fit
For a chilled-out weekend outfit or cocktail party, Ankara lace can still be the outfit to go with. This can be paired with heels and a clutch bag.
Ankara jackets just add a million bucks to your outfit. For a perfect modern look, it looks stylish to pair it with non-Ankara piece. Some of 2018 trending jacket are;
Bomber jackets are unique and can transform a boring outfit into a fun a stylish. It can be dressed with trouser jeans, body con dress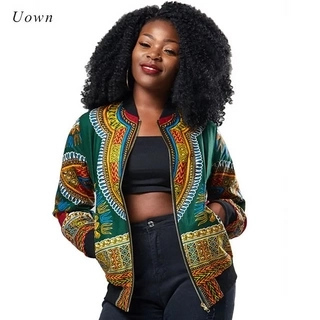 Source: AliExpress
The blazer can be won as a top and as a jacket, and peplum style just makes it fashionable.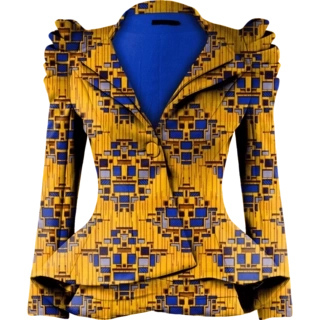 Source: Pinterest
The jacket is just so stylish and can be dressed with anything in your closet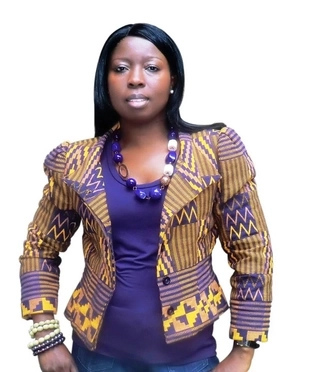 Source: Dress images
The style is so chic. It can be thrown into any tight outfit to make it descent and stylish.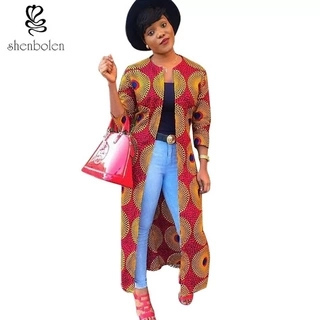 Source: Pinterest
If you are looking for a stylish look for 2018, then you should consider these unique Ankara styles, in addition to the above.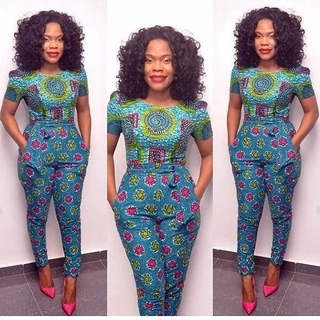 Source: Pinterest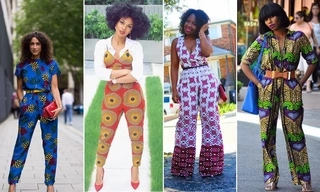 Source: Woman.NG
You can never go wrong with a jumpsuit. This can go to parties, weddings, weekend and you can add a plain jacket.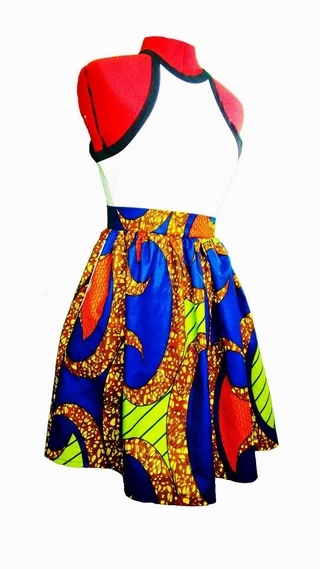 Source: KLKC Collections
If you want a simple look for weekends then this is the look to go. You can pair it up with a shirt and strappy shoes.
This is just a must have for every lady. Its perfect for a casual type of weekend or weddings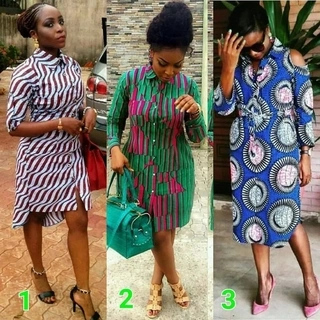 Source: Davina Diaries
a) Asymmetrical peplum tops
Other than the above peplum tops, you can opt for the asymmetrical one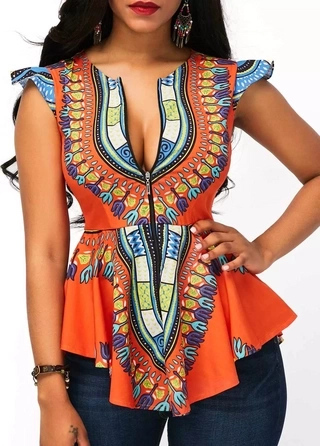 Source: rosewe
Latest Ankara styles for wedding
Weddings are a place where ladies show that they got style. High-low dress is just perfect for 2018 style.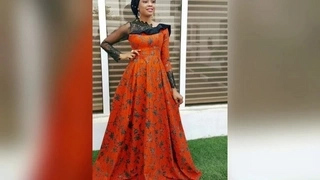 Source: YouTube
Ankara trousers styles and ankara pants
This is a style tat will make you feel comfortable and stylish. You can style with a plain top or a different piece of Ankara top.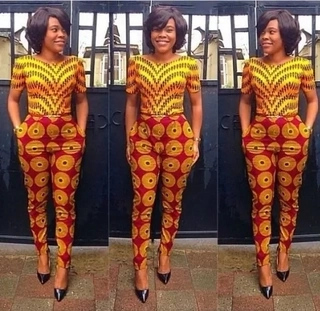 Source: Madailygist
The ankara pants are stylish trending trousers. This is perfect for any occasion.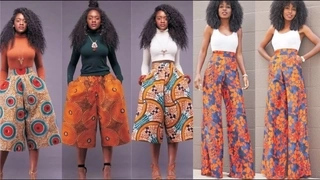 Source: youtube
If these images won't inspire your 2018 to be fashionable, then I don't know what will. 2018 is about appreciating African culture and show the world that we can rock in Ankara. This is no longer a trend for the old. A picture speaks a thousand words, maybe its time us Africans start showing the world that we are comfortable with our own style!