IYAMHO— MADAM Veronica Uloko, a 132 -year-old super-centenarian from Iyamho community, Etsako clan, Edo State, the hometown of the outgoing Governor of Edo State, Comrade Adams Oshiomhole, has uncovered the secret of the governor's uncommon boldness and power.
Curiously, Madam Uloko, who is blind and can no longer walk, wants God to take her life because of the agony she was undergoing over the loss of three of her seven children, especially the 73-year-old son that died in August, this year.
She spoke to Niger Delta Voice, NDV, at Iyamho through her 71-year-old son, Obanor, who served as interpreter during the interview. Officially, by the Guinness World Records, the oldest living person in the world is 116-year-old Italian, Emman Morano of Verbani in Italy. Obanor, his son, who said his elder sister is 84 years old, informed us that the death of his elder brother affected the health of their mother, who does not want to live while her children die.
Iyamho people're not cowards Commenting on Oshiomhole, she said: "Our people in Iyamho are not cowards and they live straight forward life, they do not cheat and they are very bold people and I think that is why God blesses us with long life and wisdom, including Oshiomhole, in Iyamho.
" True to her words, outgoing Governor Oshiomhole, indeed, served the state with exceptional heroism and prudence, mouthing it all the time that he was not a coward and would not be bullied by anybody. He boasted that he uprooted what he described as entrenched political godfathers in the state because God did not give him spirit of cowardice.
One-leg dance: Madam Uloko, who is excited by Oshimohole's developmental strides in the state, said: "We are happy that only one man came to rescue us, not only our people, the entire Edo north and Edo state. "God will bless Oshiomhole. When he was announced as the winner, I was dancing with one leg inside because I could not walk as an old woman."
"I pray that Oshiomhole will get another big appointment when he leaves as governor. I thank Oshiomhole for what he has done for our people, when you come to our village, Iyamho; you will not recognize the place again, as people continue to tell me because I can no longer see. I have prayed for him and I will continue to pray for him because he made our people proud," she added. Asked how she feels at 132 years old, she asserted: "I am very happy that God gave me a long life, but since my son died, I have been praying to God to come and take my life.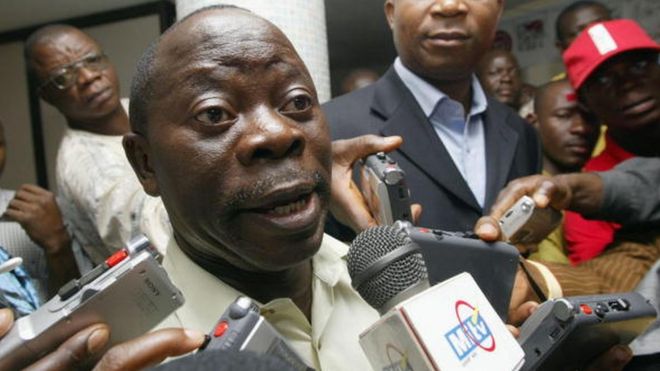 I cannot remain while my children are dying after getting old." Gov's mother visit She went on: "Governor Oshiomhole's mother came to greet me the other day and I was happy. My father was older than me, but I am not happy at all since my son died and I have been weeping since then. I can no longer see well, I use to see very well but I can no longer see well. I have seven children, but one died three months ago, while two died years ago. So I am not happy at all."
Childless for 12 years "I married at the age of 18 at Olueke. When I was at Olueke, I spent 12 years without a child. So my father advised me to leave the marriage since I could not have any issue with the man. So I came back to my father's house and spent another four years before I met my husband that we had the four children together. "In fact, before I got married to my second husband, he had nine children already with another woman. We are very happy to have longevity in our family. People in my father's community, Iyamho, enjoy long life.
My father was 87 years before he died; he was the oldest man in Afowa village before he died. Her words: "I thank God for giving me long life and that is all I pray for people today, but I am no longer enjoying it due to the death of my son." She hates evil – son Her son, Obanor, added: "I am the only one taking care of her now, my wife has been sick and so, I take care of both of them. Sometimes, her daughter that stays in Canada sends money for her upkeep, which is what I always spend. I just gave her afternoon food before you came. We tried to wash her clothes today, but she said we should wait till after seven days.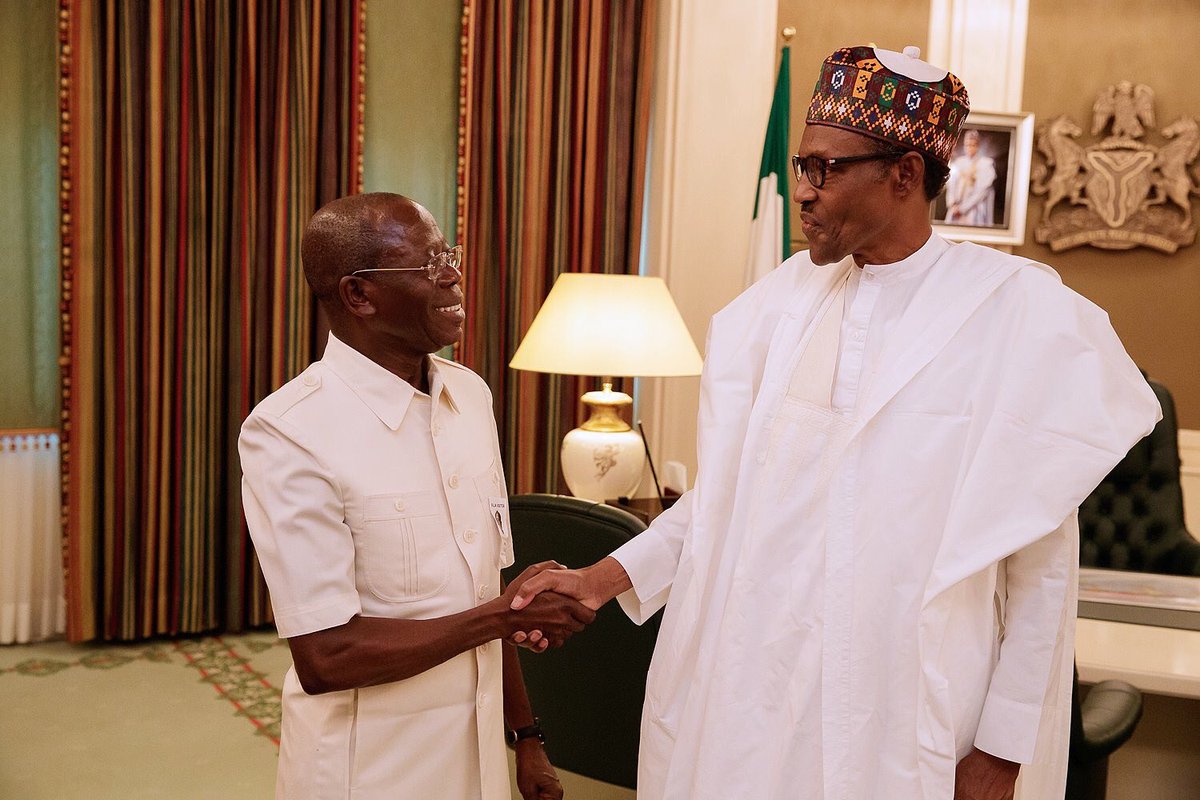 "She always plans her programme, my mother's father was a native doctor, and then whatever he tells you will surely come to pass. She was following the father, so when my grandfather died, my mother was very close to him. "She used to be the one carrying bags for his father and as at then, they trek to Agenebode on foot. My grandfather was a popular man, anybody who is very sick, they will call him to come and heal the person. My mother will carry the bag and follow my grandfather.
If any child has convulsion, my mother cures it." Obanor asserted: "I am glad we are still alive today. My mother is a very good woman, but do not do her anything evil. She is always praying for everybody to live longer than her. She does not like evil and that is why she is old today. Our eldest sister today is 84, while I am 71. So you can see that God blessed us with age and we are grateful."