Nigerian football superstar Mikel Obi's partner Olga Allegra clapped back at a troll who told her to prepare "African man food" for Mikel after she posted a photo him and one of their children on the dining table eating spaghetti.
"My spaghetti #peanut#ChinaChronicles mastering the fork skills ," she wrote in an Instagram post.
One follower iamjennykedo responded with "@olga_allegra Spaghetti is not an African Man favourite @mikel_john_obi deserves better…. Learn how to prepare Fufu or pounded yam with bitter leaf soup or Oha soup."
Olga responded to the follower saying: "Long story short. There are other ways to a man's heart than his stomach I am a legendary cook FYI #koka #NoOneLikesADesperado#GetOutOfTheKitchen#HaveAMomoment #NoFufu#NoPoundedYam #HaveOtherTalents#InstantNoodles "
She later deleted the comment but posted it again as a new post.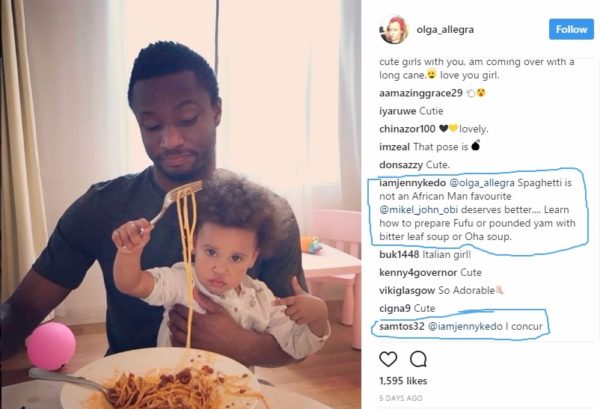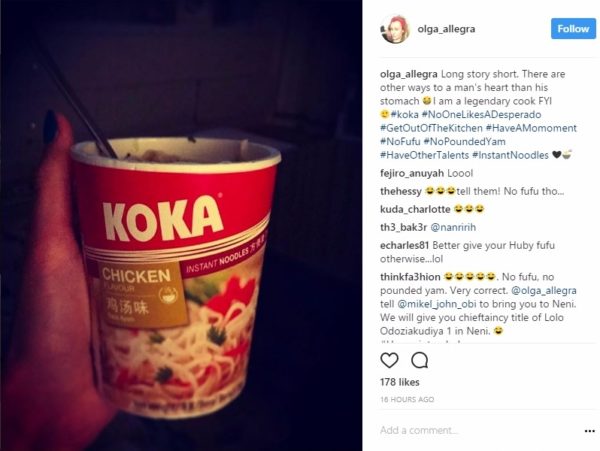 Dear KFBers, what do you think?